2 Seater Sofa for You
Learn about 2seater sofa the different types, sizes, styles, and materials available to help you find the best option for your space and budget.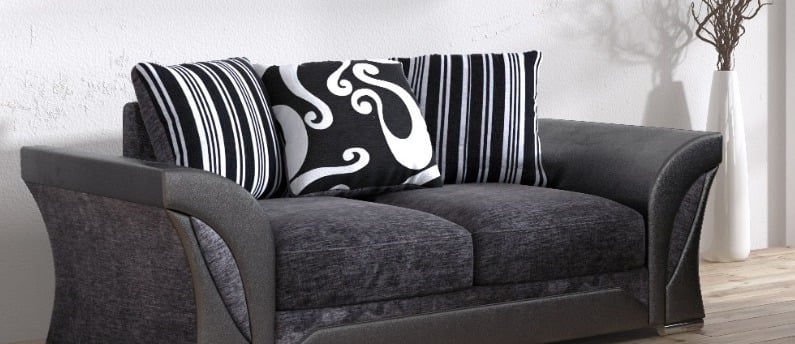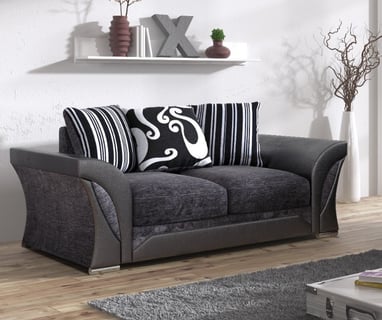 Discover the Best 2 Seater Sofas for Your Living Space
We are online shop selling furniture. The price of each sofa is adjusted to the quality. The material that each sofa is made of is solid and durable. Most of furniture we have in stock for fast delivery. In our offer we have 2seater sofa and reclining armchair as well to furnish your not too big room.
Finding the Right Two Seater Sofa at good price to Complement Your Corner Sofa
Shop with Us Online for the Best Deals
Our living room is one of the most important areas in our home, to get as a place to relax enjoying free time after a long day. Not everyone, has luxury and want of a large living room. If you're cant finding the right sofa for your small living space, a two-seater sofa might be the best for you. Don't be fooled by it's small size, a two-seater sofas can still pack a powerful punch in terms of style and big comfort.
A two-seater sofas can complement your existing furniture and decor and provide the ideal seating solution for you and your guests with the right design, colours and materials. In this article, we'll look at the best two-seater sofas at the good price on the market and help you find the best one for your home.On our website you'll get your dream sofa, with prefect seat height, in great material and high quality of fabric.
If you are inpatient - pick sofa we have in stock (light grey is very universal and popular) for quick delivery.
The Perfect Fit- Discover Your 2 Seater Sofas for Small Spaces
Find the Best 2 Seater Sofas for Your Cosy Living Room. A two-seater sofa is an perfect choice for smaller spaces, whether you're furnishing a small apartment or adding a seat to a smaller room. It not only provides comfortable sitting, but it also adds an appealing aesthetic to complete your living space.
All our sofas collection are available online in a variety of materials (fabric, leather, velvet) and range of colours, at the at attractive price. We have armchairs and swivel chairs to complete your purchase. You can get sofa and armchair or swivel chair it in the same material. Colours are also the same to make a perfect suit.
We can offer you footstool, for legs relaxation as well. In this article, we will try help you as best we can find your perfect fit by providing advice on how to decide which is the best 2 seater sofa for your living space. We'll guide you to the 2 seater sofa that will perfectly complement your living room, from measuring your space to considering your design style.
Choose Your Style - Learn About the Advantages of Fabric Sofa for Your Home (2seater sofa )
If you're looking for a long day - high comfort two-seater sofa, a fabric sofa might be the perfect fit for your home. Fabric sofas come in a wide range of colours and textures, making them a big choice for any decor for you and our customers. They are also known for their durability and ease, making them great idea for families with children and pets as we all know is not easy to care for.
Another advantage of fabric sofas is their low price, which is often less than that of leather sofas - we not doing them. They also provide a soft and cosy seating experience, making them relaxing seat for unwinding after a long day.
When choosing a fabric sofa, keep in mind the fabric's quality, as well as the construction and overall design. Fashionable in recent times is light grey fabric. You can find the perfect 2 seater fabric sofa to complement your home and style with a little research and careful consideration.
Comfortable and Stylish Living Room with Compact 2 Seater Sofa
Looking for a stylish and high comfort addition to your living room? Look no further than a two-person sofa! These adaptable pieces of furniture are excellent for small places and can add style as well as comfort of seat to your home. With a variety of colours, styles, and materials to choose from, you can buy the perfect 2 seater sofa to suit your to relax after longe day
A 2 seater sofa is the great way to make your living room both cosy and inviting, whether you prefer a modern or traditional look, a fabric or leather finish, natural material, a neutral (grey or beige) or bold color. So, why delay? Begin looking for your perfect two-seater sofa today!
2 Seater Sofa - A Practical and Versatile Seating Solution
A two-seater sofa can be a useful and versatile addition to any living room. It's small size makes it great for smaller rooms while still providing you and your household with pleasant seating. Seat depth and height is standard as in the larger sofas.
2 seater sofas will be appropriate for larger rooms as well. It is enough to add to sofa 2 armchairs or swivel chair and 3 seater sofa and a set of furniture will fill the room.A 2 seater sofa has the advantage of being easily moved or repositioned as needed, allowing you to customize your living place. It can also be combined with other pieces of furniture (swivel chair, armchair, footstool, 3seater sofa) to make a stylish and cohesive appearance.
Consider the style, color of fabric, and material that best complements your home decor and personal preferences when purchasing a two-seater sofa. A 2 seater sofa can provide a practical and comfortable seating solution for your living room, whether you choose a classic or modern design, fabric or leather upholstery. Pay attention on height of seat, to low sofa can be inconvenient.
How to Make the Most of Your Room - The Versatility of a Corner and Two Seater
A corner and two seater sofa combo could be the answer if you want to maximize your living space. A corner is ideal for filling a large living room or family room, whereas a two-seater sofa is ideal for a smaller space or extra seating in the same room.
Depending on the layout of the room, you have to decide if you need a left or right hand corner, buying sofa, you can set it anywhere.
One of the best aspects of this obtion is its adaptability as we belive. You can easily change things up by moving or separating the sofas to create more seating options. Furthermore, both corner and two seater sofa are available in a variety of styles, materials, and colors of fabric to complement any home decor.
A corner sofa and two seater sofa combo is a practical and versatile solution that can make the most of your living space, whether you're looking for a pleasant spot with sofa to relax with your family or you need additional seating for guests, especially in larger rooms.
Upgrade Your Living Room with a Luxurious Leather Sofas for Timeless Elegance
A luxurious leather two-seater sofa will transform your living room and create a timeless atmosphere. Leather is a high-quality material that will never go out of style - (we not doing them), adding elegance and clas to any home. Because of its natural durability, it is a long-term investment that can be daily use and wear.
Choose from classic or modern designs to complement your home's decor. A leather two-seater sofa provides both comfort and style, making it the perfect place to seat to unwind with family and friends.
Choose a leather two seater sofa to take your living room to the next level of sophistication without sacrificing quality or style.
A Stylish and Comfortable Corner Sofas with two seater Can Transform Your Living Space
A stylish and comfortable two-seater corner sofa can completely transform your living space, providing both functionality and aesthetics. A corner sofa's versatility allows it to fit snugly into any corner, maximizing the use of your living room. It provides a high comfort seating experience for you and your household with its soft fabric and plush cushions.
Adding a two-seater to the corner sofa provides additional seating while also increasing furniture flexibility. A corner sofa and a two-seater provide balance of style and functionality. There are numerous colors and styles selection, ensuring that you will buy the perfect corner sofa with a two-seater to suit your preferences and living space. Make sure that both have the same seat height.
Don't wait any longer, have a look on our furniture that we have in stock, 2 seater sofas, armchairs or swivel chairs, pick the one for you in your favorite colour and material (fabric or leather) reclining or not. There's a range of fabrics and colours (the light grey is the most popular because of it's universality).
Combine a Two Seater Sofas and a Corner Sofas (fabric sofas)
When it comes to seating, a two-seater sofas and a corner sofa can make an excellent suite. But how do you know which styles, colors, and materials will complement each other and your living space when there are so many to choose from? Here are some ideas for creating a unified and stylish look with a two-seater sofas and a corner sofa:
Match the color or choose complementary shades (check if it's not too dark or too light)
Play with patterns and textures (add cork or wooden finish to your sofa legs)
Mix and match material, mix colours
Consider the size and shape of your living space
Don't forget about comfort and functionality, make sure what height of seat will be good for you and pick both the same
By following these tips, you can create a beautiful and practical seating area that fits your style and needs
Great Selection
In our online shop we have a range of 2 seater sofas at the good price, most of them are in stock. It's a piece of furniture that will fit for smaller or larger rooms as well. Some of them have a reclining option, great for relax after work. There are different seat depth and height. Everyone will find something for himself.
Natural material (dark wood for example), fabric in various colours makes our 2 seater sofas unbeatable. In our opinion grey sofa is the most universal, that's why it is the most popular sofa. Don't spend your time and money and visit our website.
Comfortable and stylish seating option for your living room?
A 2 seater sofa might be just what you need! At our store, we offer a wide range of sofa sets and couches to fit any taste and budget. Our sofa range includes not only 2 seater sofas, but also sofa beds that are perfect for hosting guests.We understand that buying a sofa is an investment, which is why we offer excellent customer service to help you make the best choice. You can also sign up for our mailing list to receive updates on new products and items on sale.
Our 2 seater sofas come with comfortable seat cushions and a range of colors and styles to choose from. Have look and you can also browse our guides for tips on how to choose the perfect sofa for your home as we belive.
Just made your choice, you can easily order your new sofa and have it delivered to your doorstep and 2 man delivery team will assembly for you. Don't forget to add a basket to your order to keep your living room tidy and organized.