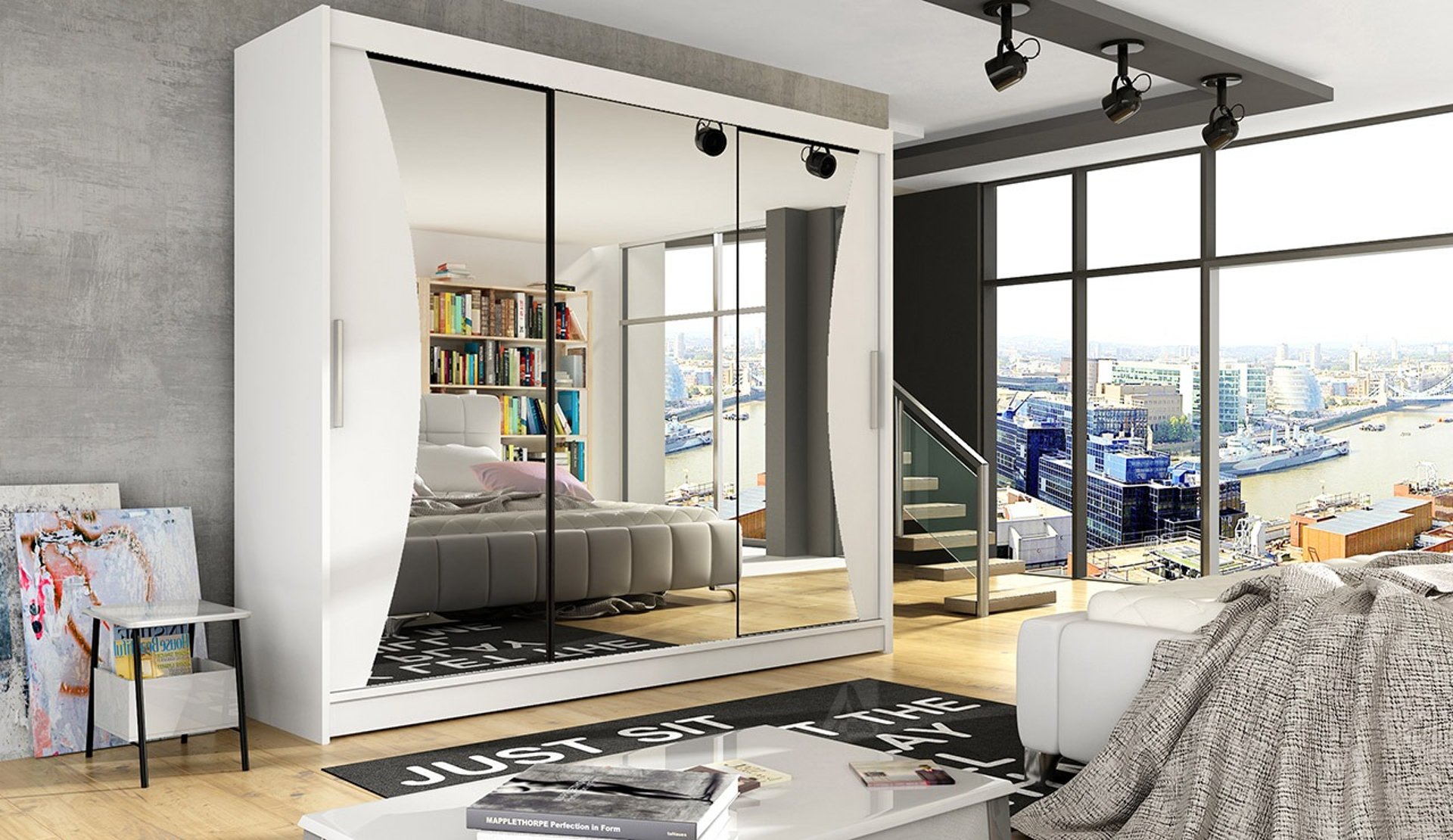 Wardrobes 200cm
200cm wide - 215cm high - 58cm deep

Wide 6'6ft - High 7ft - Deep 1'9ft
200 cm wardrobe - 6'7ft
Depending on its design and storage features, a 200 cm (6'7ft) wardrobe can also be considered wide. A large wardrobe can provide additional storage space for clothing, linens, and other items, making it a practical and stylish addition to your bedroom or living space.
Consider your available space and storage requirements, as well as the quality of construction and materials, when selecting a wide 200 cm wardrobe. There are numerous wardrobe designs available in various materials and finishes, ranging from sleek and modern to more traditional and classic styles.
A wide 200 cm wardrobe with ample storage space and a stylish design can help you keep your belongings organized while also improving the overall look and functionality of your living space..