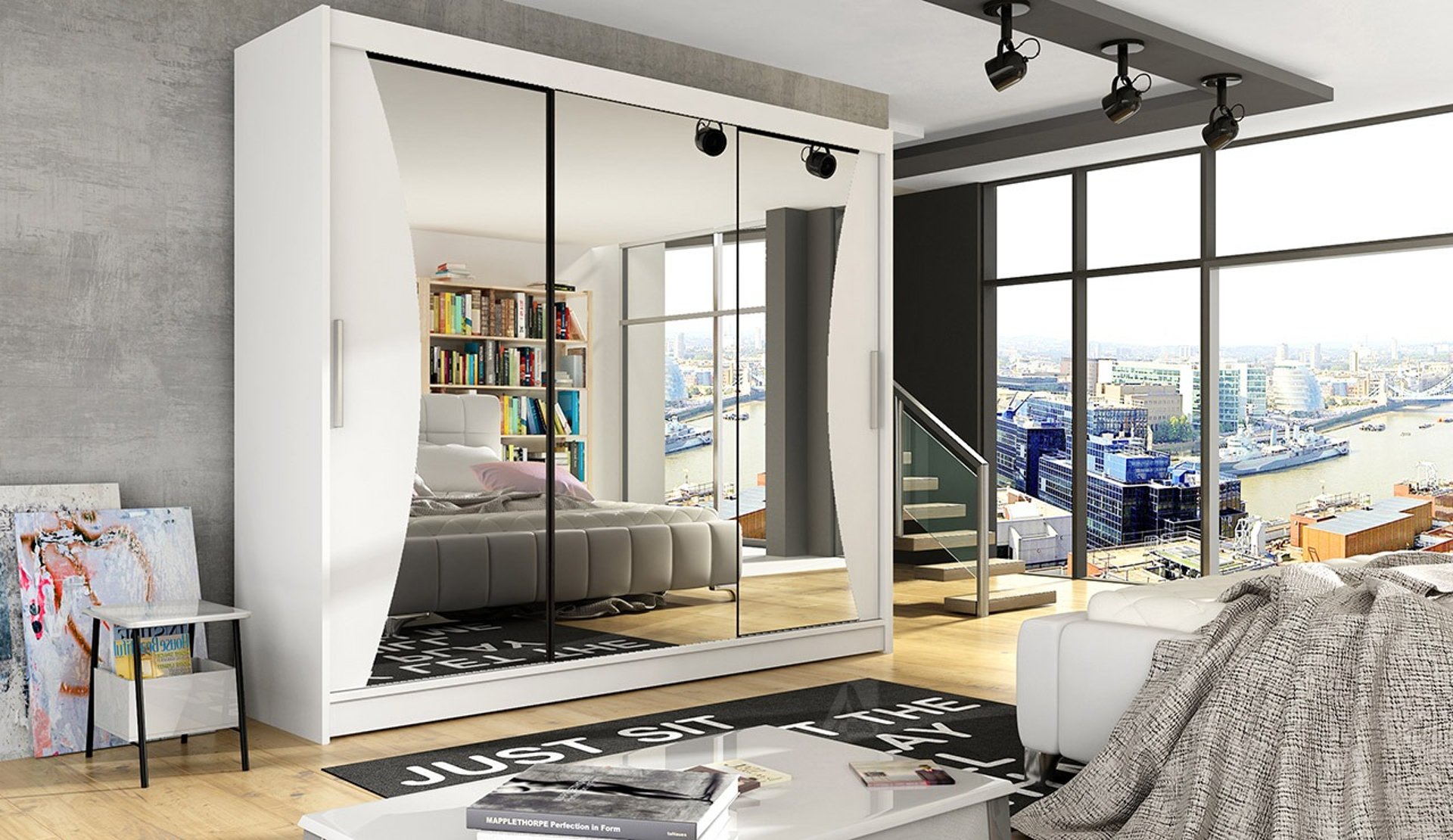 Wardrobes 180cm
180cm wide - 215cm high - 58cm deep

Wide 5'9ft - High 7ft - Deep 1'9ft
Transform your bedroom with our sleek wardrobes. Stylish and space-saving, our custom-made wardrobes are perfect for any home. Order yours today!
Unleash Your Creativity: Explore Our Online Furniture Store for Home Inspiration
At our esteemed furniture atelier, our ethos is firmly entrenched in delivering premium-grade sofa, sofa beds and corner sofas. They safe, and cozy furniture solutions at a competitive, cost-effective price point. We take great pride in being able to assist you with best service and provide piece for your important home, and our expert staff is always on hand to guide you through the process.
Other tfuffle wardrobes 180cm wide:
Ben 2 - truffle, mirrors in the middle
Ben 4 - truffle, round mirrors
Ben 7 - truffle, square mirror
Ben 8 - truffle, mirrors with squared edges
Making the Most of Space in Shop Wardrobes
Space is at a premium in our shop wardrobes, and it's crucial that we make the most of every inch. By organizing the bedroom furniture products efficiently, we can maximize the space available to us. This means displaying the products in a way that is easy for customers to find what they need and creating a pleasant shopping experience. Additionally, by removing outdated or slow-selling items, we can create space for new, more popular items that will sell well.
From the Comfort of Your Home: Discover Our Online Furniture Selection Today
Many styles and designs on offer sofas and wardrobes, all crafted with the utmost attention to detail and quality craftsmanship. Our furniture range is the epitome of sophistication and style.Sleek Sliding Wardrobes for Your Home So, why not pay a visit to our esteemed furniture establishment today and discover for yourself the enchanting world of our remarkable furniture collection?