Chesterfield Sofas Ireland: Comfort Combined
Elevate your living room with the timeless elegance and comfort of Chesterfield sofas Ireland. Discover the various styles and features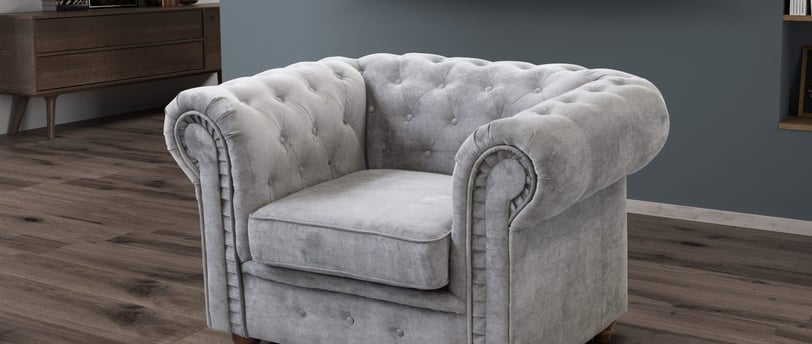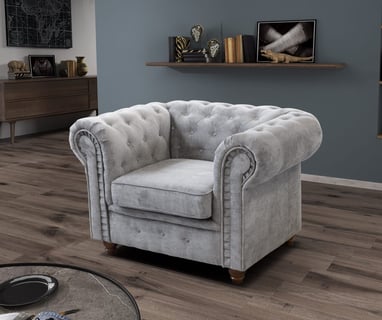 Few pieces of classic, luxurious furniture stand out as much as the Chesterfield sofa. The Chesterfield couch exudes sophistication and elegance with its deep buttoned upholstery, rolled arms, and nailhead trim. However, this iconic piece of furniture also provides unparalleled comfort and durability.
It's a very popular piece of furniture all over the world ans especially in Ireland.
If you're looking for a new sofa, consider purchasing a Chesterfield couch. It will not only add a touch of classic style to your home, but it will also provide you with a comfortable and dependable seating option for years to come.
We have a great range of fabric chesterfield couches in our online shop. Check our stock to purchase ideal sofa for your family, upholstered beautiful and durable fabric. We have also wing chairs to match in our offer. You can choose 2+3 suite or 3+1+1 or completely different combination - it depends on you or your free space.
Recently, a very popular choice among our customers is chesterfield design sofa beds. We deliver furniture in whole Ireland.
Are Chesterfield settee worth it?
Chesterfield couches are known for their timeless design, durability, and comfort, so they can be a great investment for those looking for a high-quality and long-lasting piece of furniture. While they may be more expensive than other types of sofas, their classic style means that they can be used for many years without looking outdated.
Why are Chesterfields so cheap?
Chesterfield couches and chairs are not necessarily known for being cheap, as they are typically made with high-quality materials and can be quite expensive. However, you don't have to spend a fortune to have chesterfields furniture, there may be cheaper versions of Chesterfield settee available that is made with lower-quality materials or are mass-produced sofas.
What makes a sofa a Chesterfield?
A Chesterfield sofa is typically defined by its deep button-tufted upholstery, rolled arms, and low backrest. The arms and backrest are usually the same height, and the sofa often has a polished, tufted leather finish. These features are what distinguish a Chesterfield couch from other types of sofas.
Few stores offer chesterfield furniture that are made by skilled craftsmen using traditional techniques.
Although a wide range of colours, still the most popular is classic grey or black.
What are the disadvantages of Chesterfield sofas?
While Chesterfield settee are known for their style and durability, they may not be the best choice for everyone. They are often quite heavy and can be difficult to move, and their deep button-tufting may require more maintenance than other types of upholstery. Additionally, although there's a range of colours to choose, their classic style may not suit every home décor.
Consider whether this is the right choice for your family space.
Is a Chesterfield - sofas comfortable to sit on?
Chesterfields are typically designed sofas with comfort in mind, as their low backrest and deep seating can provide excellent support for the lower back and hips. Additionally, the button-tufted upholstery can add a plush and luxurious feel to the sofa. However, as with any type of sofa, the level of comfort will depend on individual preferences and the quality of the materials used in the construction of the sofas.
Check our experts, products, items, colour, chair, chose one of our shape sofas and add to basket and order and we delivery to you or your friends.
Pls check our blog: